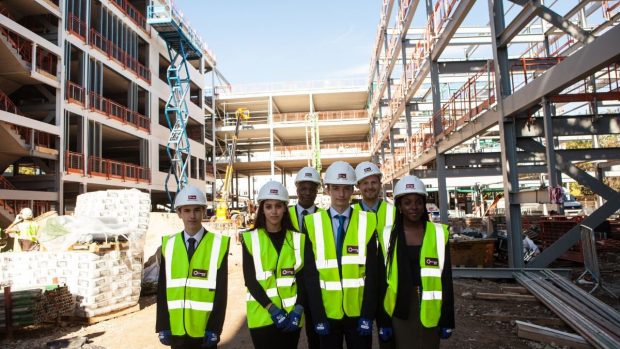 Simon Leeming, Head of the Digital Skills Partnership, and Avi Gillis, Head of Digital Inclusion Policy & Diversity in Tech at DCMS, recently visited South Bank Engineering UTC. The following blog post was written by Sanmi Famakinwa, one of South Bank UTC's Year 12 students and their Student Media Officer.
Digital Skills and Diversity
These days, even those with the highest academic achievements struggle to find work. The side-effect of our society becoming more traditionally educated is that employers are faced with throngs of people who have little to differentiate themselves. It is a wonder, then, that many schools only invest in what has become inflated currency. This problem, alongside other issues in the technical industry, like diversity and the digital skills gaps, led to the creation of South Bank Engineering UTC.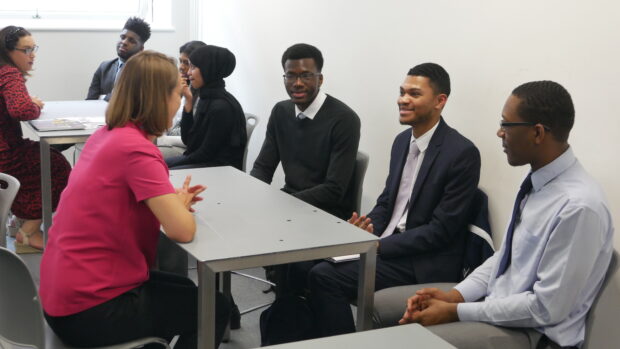 What Does 'UTC' Mean?
For those unfamiliar with the term, 'UTC' stands for University Technical College. Broadly speaking, it denotes an academy for students aged 14 to 19 focusing on an industry speciality. A local university acts as the main sponsor with employer businesses as co-sponsors. There are 49 UTCs in the country with various specialisations, but generally, all recognise that the path to some of the best-paying careers isn't simply grades.
Our Principal, Dan Cundy, has said on the academy:
Our first interest is to develop the way students use technology in ways industry require to help future workplace adjustment... [for example] most schools don't allow students to use their own devices at all, but in the workplace you would use technology as required.
South Bank Engineering UTC
Our UTC specialises in the STEM field (particularly engineering) and has proud sponsors in South Bank University, Skanska and the NHS. Patrons were aware of the racial homogeneity in STEM professions—which has the potential to make minorities conclude that there is a barrier, especially as they struggle to see themselves reflected in the sector. To help address this issue of diversity, the UTC was built in Brixton. Today we are around 90% BME (Black and Minority Ethnic). Here's an insight into the specialist education students are receiving here.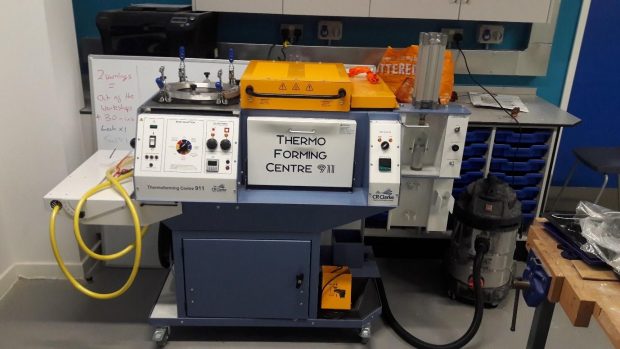 The UTC aims to provide clear pathways for students, especially in industries where skill gaps are more important than grade gaps. Examples of some of our initiatives include:
Value-added education (dubbed 'Education+'), where students are taught high-demand skills such as computer-aided design (CAD), giving them an edge over the competition.

'Expert Witness' sessions, where experts in respective fields talk to students about various topics, such as using LinkedIn to build a personal network, as well as interview techniques.

Having an 'outward focus', i.e. striving to build links with companies, who in turn provide students with niche work experience and/or apprenticeships.
Visitors in Industry
The advantage of our outward focus is that many prominent companies have been to the UTC in its short life span. ThoughtWorks, Al Jazeera and Google for instance have done workshops with students. As a student myself, I can say a concerted effort goes into organising employer link projects at the UTC. I get a renewed zeal to pursue my education whenever I hear first-hand the exciting things going on inside companies.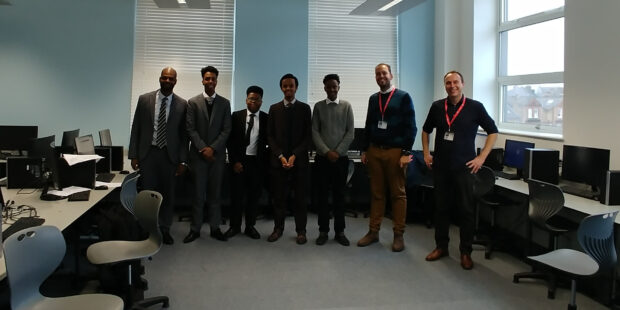 We would like to thank our recent visitors, Simon Leeming and Avi Gillis from the Digital Skills and Inclusion team at the Department for Digital, Culture, Media and Sport for coming in. They spent some time with the Year 13 computer science students, who had this to say:
"My main takeaway from the (DCMS) visit is that Computer Science can get you far in life with different careers." — Isse
"The UTC has enhanced my prospects with the many visits to and from companies, which had me understand and develop my form of thinking and planning when it comes to solving problems." — Hussein
"What excites me most about tech is that it is involved in every field. I would be able to use my skills in all fields." — Mustafa
For more information on how you can get involved and create opportunities for young students in inner cities, please email Dan Cundy at dan.cundy@southbank-utc.co.uk or visit the South Bank Engineering UTC website.