The Covid-19 pandemic has highlighted the pressing need for a digitally-led economy and society. Digital skills are proving ever more vital to support individuals and businesses thrive in the digital age, build resilience, and boost economic growth. 
As government-commissioned research has found, digital skills are a near-universal requirement, with over 75% of job openings requesting digital skills at all levels. 
The Fast Track Digital Workforce Fund
To address digital skills challenges, DCMS launched the Fast Track Digital Workforce Fund in 2019 in partnership with Greater Manchester Combined Authority and the Lancashire Local Digital Skills Partnership. The £3 million pilot has to date funded 19 projects over two rounds, supporting over 740 Greater Manchester and Lancashire residents. 
The projects provide training in specialist digital skills to help people in low-paid, low-skilled roles as well as career changers, work returners, and underrepresented groups move into digital roles.
In this blog post, we look at the five successful projects from the Fund's first round, predominantly based in Greater Manchester. The second round of funding, announced in June 2020, is supporting a further 14 projects, six of which are based in Lancashire and two spanning both regions. Following the Prime Minister's speech on plans to transform the training and skills system, a third round of funding for the Fast Track Digital Workforce Fund has been announced to support a further nine projects.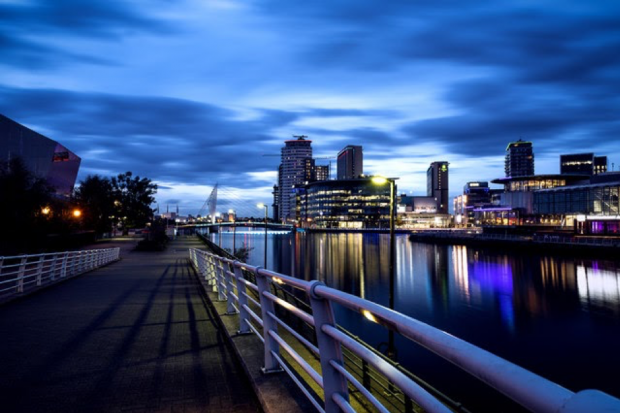 Putting employer needs at the heart
This ambitious Fund is encouraging local employers and training providers to form partnerships to co-design and co-deliver short, bespoke, and innovative skills courses to ensure provision meets local and industry demand. 
Generation's AWS re/Start training programme is one of the five successful programmes who received funding in round one of the Fund. The 12-week bootcamp programme was developed in collaboration with Amazon Web Services and delivered with the Prince's Trust to prepare young adults, aged 18-29, who faced barriers to employment, for entry-level roles in Cloud Computing. All learners have also received mentorship throughout their training to support them thrive in their future careers. 
QA, another successful organisation from the Fund's first round, is working closely with its employer partner UKFast to train 20 applicants through their 12-week skills programme. By the end of the programme applicants will leave as DevOps engineers, a role that is notoriously difficult to fill across the UK. Learners have also benefited from weekly personal development sessions to support their transition into employment.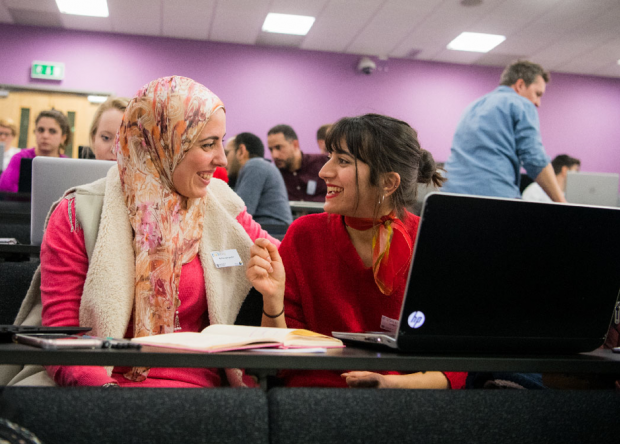 Meeting local needs
The Fund is not only about fostering synergies between employers and training providers but also, importantly, about the partnership DCMS has formed with Greater Manchester Combined Authority (GMCA) and the Lancashire Local Enterprise Partnership (LEP) to ensure the delivery model meets local needs.
One of the biggest challenges cited by Greater Manchester businesses is access to digitally-skilled talent, particularly in software development, big data, cyber security and content creation. The Fast Track Fund allows GMCA to respond to a key challenge set out in its Local Industrial Strategy, namely the need to work with employers to develop new models to grow skilled talent and open up pathways for a diverse range of people into Manchester's key growth industries. 
In Lancashire, a significant proportion of the digital workforce is ageing, with a very small percentage in the 18 to 24 age bracket. Specialist digital skills are of particular importance to ensure Lancashire businesses can drive digital innovation and be at the forefront of the digital revolution. Hard-to-fill vacancies are fairly common in the digital sector and Lancashire is no exception to this.
Supporting underrepresented groups
Recognising the importance of broadening pathways to the digital sector, the Fund is supporting programmes who are actively working to diversify the talent pipeline to offer opportunities to underrepresented groups.  
Indeed, diverse teams are not only more innovative, but also perform financially better compared to their peers. Further, within the digital and tech sector, diverse teams reduce the risk of biases being built into tech products, with wider social and economic consequences. 
Tech Returners, with the help of the Fund, is supporting those seeking to return to work with both technical digital training and confidence-building through their 'Your Return To Tech Programme'.' programme. The programme is promoting gender diversity through removing barriers that returners of all ages, genders, and life circumstances face after a career break. 
Community-based learning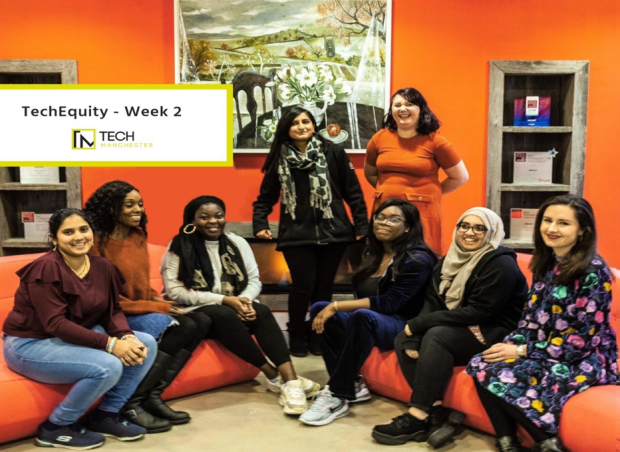 Working with a range of local partners, the successful projects have demonstrated the importance of community-based engagement to identify residents who are most in need of support and help them find local employment. 
For example, the Fund is supporting Tech Manchester, an organisation working in partnership with UKFast to improve gender and BAME diversity in technical roles through training those that self-identify as women and non-binary in the operating system Linux. The programme is supporting residents in some of the most deprived areas in England, working closely with local community education partners to promote social inclusion.  
We Are Digital, another organisation the Fund is supporting, is working with councils, housing associations, charities, corporates and central government to empower local residents through digital training and to address the challenge of in-work poverty. The programme will support participants into Digital Marketing whilst providing a focus on soft skills, mentorship, job shadowing as well as technical skills training. 
Remote learning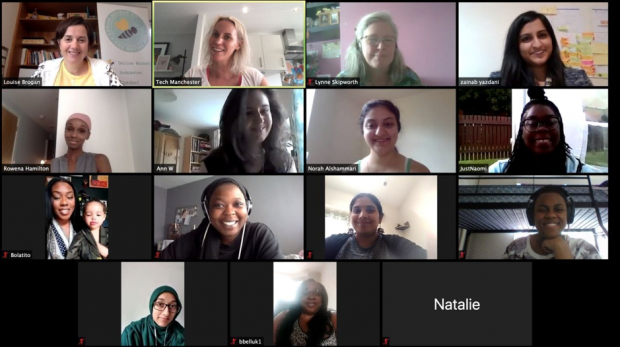 All projects have been able to continue delivery virtually during the Covid-19 pandemic, while building positive community spirit during this challenging time. 
Tech Manchester, for example, created a further 12-week programme of technical, pastoral and careers support during lockdown, and educated learners on the value of digital skills in this new climate. 
We Are Digital provided learners with the necessary kit and connectivity to facilitate online delivery. They also made courses more flexible, to allow learners to manage childcare and other demands. Students were able to switch to evening classes and to speak to each other outside of lesson time on dedicated social channels.
Boosting the skills of our workforce will drive forward our economic and social recovery. Government is investing in programmes such as the Fast Track Digital Workforce Fund to develop people's digital skills to provide them with new opportunities and find better quality employment.
For more information on the Fast Track Digital Workforce Fund and the successful projects, please see here.