The Digital Skills Partnership (DSP) is setting up national Delivery Groups to give people and organisations the skills they increasingly need to thrive in a digital world. This is the third in a series of blog posts from the co-chairs of those Delivery Groups outlining their aims and how people and organisations can get involved.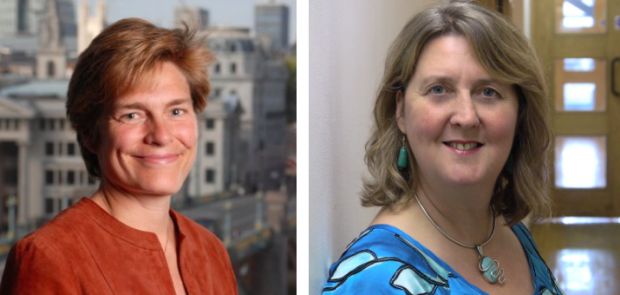 Here, Helen Milner, Chief Executive of Good Things Foundation, and MB Christie, Chief Operating Officer of Tech City (soon to be Tech Nation), talk about the Delivery Group that will focus on the development and spread of local models of digital skills.
The importance of local focus in digital skills
Local areas need digital skills. Whether in rural Cornwall or urban Greater Manchester, digital skills are essential for economic strength and social inclusion.
Nationally, 11.5 million people still lack one or more basic digital skills, with some significant regional disparities: the Lloyds Banking Group Consumer Digital Index (2017) shows that 72% of those in the South West have basic digital skills compared to 86% in the South East.
Digital skills are vital for both STEM and non-STEM specific jobs, with demand growing. Tech City UK research shows that highly skilled and highly paid digital jobs grew at twice the rate of non-digital jobs between 2011 and 2015.
The latest Tech Talent report shows that just under 10% of the 23 million UK-based LinkedIn members have tech skills: around 2.2 million people; and that there are significant regional disparities, with the proportion of LinkedIn members with tech skills 30% in London, 8% in the North West 8% and 3% in the North East.
The Government's Industrial Strategy notes that "Economic imbalances between different parts of Britain...hold back the country's growth", and there are significant gaps in productivity and living standards between regions: for example, London GVA per capita is 72% above the national average.
Digital skills are delivered locally in different ways. At a hyper-local level, trusted community organisations help people develop basic digital skills, building their confidence to enter the digital world. Training providers work with individuals and employers to build the platform of digital skills required for work. And schools, universities, coding charities and others help people develop higher level digital skills for specialised tech roles.
Learning from best practice
We have some inspiring local organisations providing digital training to their communities. But we aren't doing enough to promote their good practice across other areas of the country. That is the focus of the Local DSP Delivery Group - to connect the dots. We want to shine a light on those who are doing great work in their local communities, so they can become a beacon for others to follow. Our aim is to learn about best practice across different regions of the UK, look for the common threads, and create a "playbook" that others can follow to create impact in their own communities. We hope that by sharing the learnings from the best, we'll help more local areas adopt models that accelerate digital skills in their local area.
What will the Local DSP Delivery Group do?
We'll identify best practice in the local delivery of digital skills, and the great partnerships that support it. We'll work with local partners and national stakeholders to build and refine the "playbook". We'll use this to encourage as many areas as possible to establish Local Digital Skills Partnerships.
Like the other Delivery Groups, we will be focusing on actions and working with organisations that have the commitment to take forward those actions.
Ultimately, we want to create a positive, practical and inclusive vision for local digital skills that inspires local partners to mobilise. This should be the start of a movement for change.
Our approach will be broad and open, reflecting the breadth of organisations with a stake in digital skills locally. As well as working within the Delivery Group, we will use digital sharing tools to open up the conversation and engage with as many interested parties as possible.
Local digital skills also needs a coherent national framework: so one of our key priorities will be joining up with the National Coherence Delivery Group and the Digital Enterprise Delivery Group.
Finally, we will be working with a small number of local areas that can act as test beds for the model and ideas emerging through the "playbook". Details on these areas, and how they will inform the Group's work will be shared later this year.
If you and/or your organisation are interested in joining this Delivery Group, or would like to support the DSP more broadly, please complete this short form.
Follow Helen and MB on Twitter @helenmilner and @mbchristie1