The Digital Skills Partnership (DSP) is setting up national Delivery Groups to give people and organisations the skills they increasingly need to thrive in a digital world. This is the second blog post from the co-chairs of those Delivery Groups outlining their aims and how people and organisations can get involved.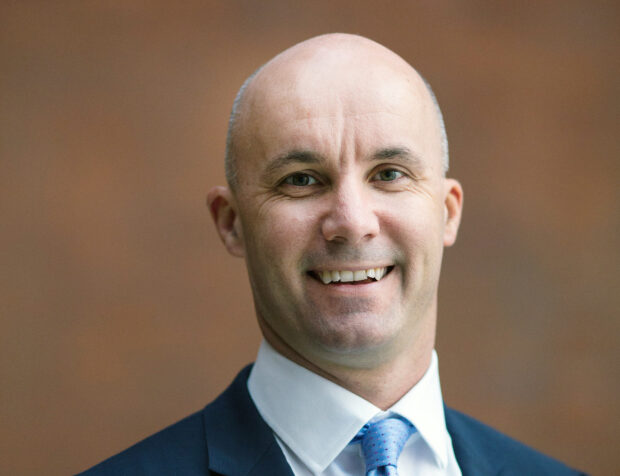 Here, Nick Williams, Managing Director of Commercial and Business Banking Transformation at Lloyds Banking Group, talks about the Digital Enterprise Delivery Group which will focus on increasing the digital capabilities of small businesses and charities.
It is imperative that small businesses – the backbone of the UK economy – and charities – the backbone of society – are able to thrive in a digital world. In the fourth annual Lloyds Bank UK Business Digital Index, published last November, our combination of transactional and attitudinal data illustrated the clear shortcuts to success that digital capability affords. We found that the most digitally capable small businesses are 3 times as likely to save time, 5 times as likely to save costs, and 7 times as likely to report an increase in sales than small businesses that are not digitally mature. Highly digitalised charities, meanwhile, are 50% more likely to report an increase in funding. These figures speak for themselves, and what is more, as digital technology develops, they are only too likely to increase, with a significant gap of digitally skilled workers in the UK predicted to emerge in the near future.
However, more needs to be done to support organisations to make the most of these digital dividends. The Business Digital Index also showed that the digital divide has grown; an increasing number of small businesses and charities are being left behind and are not taking advantage of digital technology or the support available. Tackling this challenge will require collaboration from across the public, private and charity sectors.
As such, I am delighted to announce that the Lloyds Banking Group SME & Charity Digital Taskforce has been incorporated into the Digital Skills Partnership (DSP), and reformed as a Delivery Group focused on Digital Enterprise.
Barriers to digital
To help small businesses and charities make the most of digital technology, we need to tackle some of the barriers they face. A significant barrier is motivation; the Business Digital Index showed that one third of charities do not view being online as relevant to their organisation and this rises to 61% when speaking to the least digital organisations.
It is vital that we demonstrate the value of being online; digital isn't solely about growth, it's about improving productivity and developing opportunities to thrive, and it should be seen as a key business skill. The lack of take-up of digital skills from our small businesses and charities costs the UK economy greatly and by increasing these skills we can truly help Britain prosper.
Digital skills are another key barrier: more than 1 in 4 small businesses and 1 in 3 charities state that lack of digital skills and talent in the business is their main barrier for doing more online; this rises to 1 in 3 amongst the least digital businesses. The Digital Enterprise Delivery Group will work with partners and stakeholders to develop data-led and end-user-centric initiatives that support and encourage organisations to increase their digital capability.
The Delivery Group
The Digital Enterprise Delivery Group is comprised of representatives from across industry, the public sector and the charity sector that are passionate about using their scale, people and resources for good.
The British Library hosted the Group in January, where we shared experience and expertise. We examined barriers, opportunities and new ideas to drive digital capability for charities and small businesses, and most importantly, we explored how best to design the group to be the vehicle that will deliver these improvements.
The group was clear that there are shared needs but also challenges which require discrete interventions for each sector. The ideas and objectives that the Group co-created will be shaped into our work and delivery plan for the coming year. In order to ensure continuity, the conversations and exchange of ideas will continue via virtual forums ahead of our next meeting in early April.
The Delivery Group will meet quarterly and working groups will progress key projects between meetings. Updates will also be provided to the Digital Skills Partnership Board later this month.  We welcome useful advice, challenges and local or sector-specific insight from broader audiences and partners. Members of the group will be focused on delivering the interventions and programmes that benefit the businesses and charities at the heart of our economies and communities.
If you and/or your organisation are interested in joining this Delivery Group, or would like to support the DSP more broadly, please do fill in this short form. We look forward to hearing from you!